Testimonials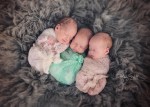 Lisa Nieman
Kelly did a photo shoot with my triplets and it was such an enjoyable experience. She had SO much patience through feedings, changings, accidents on her accessories, and making sure we capture the perfect picture for all three individuals and together with our 2 year old. She had such great ideas and gave me a sneak peek of the amazing pictures she captured. Can't wait to work with you again Kelly!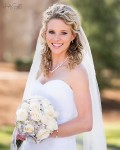 Shelley Edwards
Kelly was amazing! The pictures she took for my bridal portraits and wedding were beautiful and exceeded beyond my expectations. Not only did she capture the details of our emotions throughout the event, she also captured the excitement of the wedding party and all the attendees. In addition, Kelly was easy—and fun--to work with, which was a pleasant surprise on such a hectic day! The wedding can be a stressful event, and oftentimes people dread the wedding party pictures, but Kelly managed our lively crowd with ease and efficiently captured the wedding pictures without taking us away from the party for too long. Her experience showed through in the pictures, as she angled and positioned to make sure all parts of this massive celebration were cataloged. My bridal portraits were an adventure as well! Kelly carefully selected locations throughout Raleigh and even took the time to walk through the areas beforehand and take some shots to ensure she had the best time of day and lighting for each location. She was caring and considerate, creative and attentive. Kelly's edits were well thought out; she touched up some lighting and created powerful enhancements that made the pictures come alive. One of my favorite pictures was in front of an old brown barn door. I carried purple flowers and Kelly creatively altered the door to purple, which added a pop of color to the pictures that made my dress stand out. It was such an amazing edit that my husband couldn't believe the door was actually brown and made me take him back to the venue to prove it! Her pictures are phenomenal, especially her ability to get the colors and lighting to perfection. After the wedding day, she did a beautiful job editing the photos and surprised us on how quickly she was able to provide the finished pictures. Everyone who has seen the pictures loves her work. We have gotten compliments on our wedding photos like you wouldn't believe; many of my friends and relatives have told us that these are the best wedding photos they've seen. Kelly's patience, professionalism, skill, and artistic eye were all deeply appreciated. We are so lucky that Kelly was able to capture the memories of our big day–especially on short notice! Choosing a photographer is an important decision for any major event and I have 100% confidence in Kelly's ability and highly recommend her!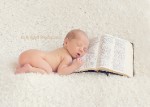 Kristi Stephenson Lesnik
Kelly was a pleasure to work with for both my maternity photo shoot and the new born photo shoot of my second little boy. I am so grateful that I was able to capture my pregnancy as I did not do so my first go round. Not to mention, we had a blast working together! And the newborn session was so personalized. Kelly catered to every need of our sweet angel, Gabriel. Her creativeness and lively passion are very evident through her devotion and patience from the beginning to the end. If you are looking to capture once in a lifetime occasions with timeless perfection, Kelly Egloff Photography is your answer!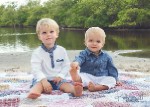 Tricia Reilly Johnson
Kelly is a rockstar! Super creative while being incredibly patient while shooting my little ones....I would highly recommend her for either a photo shoot or an event which I have used her for both!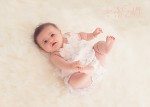 Sarah Stone
Kelly has shot both my daughter and I. She is one of the most talented photographers I have ever worked with! She is so creative, has a great eye for the perfect shot, and only uses top of the line equipment! She puts 110% into everything she does and always has many creative ideas to create the perfect images, as well as really capturing the best light which is rare. She is great with kids, patient, and easy to work with. She is also excellent with editing her images to make each image unique. I would recommend her for shooting anything from birthday parties, babies, families, weddings, etc, you won't be disappointed!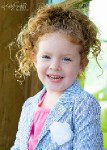 Stephanie Smith Ralston
My daughter recently had a photo shoot with Kelly for new headshots/comp cards and it was an amazing experience. Kelly is an extraordinary photographer with an eye for detail. She also has a background in modeling and that was so helpful with the location shots for my daughter. She made my daughter feel so comfortable, every picture was natural and easy. Overall, it was an amazing experience and I couldn't be happier with the pictures. Additionally, my daughter's manager loves the pictures!!! I highly recommend Kelly Egloff Photography.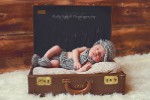 Jessica Castillo
Kelly shot my sons newborn photoshoot and it was a great experience. Kelly was open to all my ideas and included her own creative touches. Each photo was simply amazing! She had a great eye for detail to gets those perfect shots! Will be using Kelly again for his 1st birthday photos!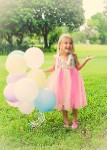 Sarah Campbell Smith
We loved working with Kelly! She is a model and model-mom and really knows the biz. My 3 year old child model daughter shot with Kelly last month. She was so kind and patient and was able to do several wardrobe changes and location changes over the course of 3-4 hours all the while keeping my little one engaged and happy! She even shot a few great pictures of my infant who was along for the ride. The pictures turned out fabulous and we can't wait to work with Kelly again!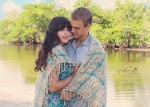 Nicole and Matt
Thanks to Kelly, I will have amazing photos to remember our engagement for a lifetime. She was very open to my ideas and I felt she really understood what I wanted. Never did I feel rushed, even when my two dogs were not cooperative! Kelly is just able to capture a special moment so perfectly. She knows what looks good and how to turn it into something amazing!! Thank you again! Any future clients will not be disappointed!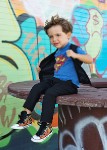 Marlen Garcia
Kelly is an artist! Never did we feel rushed as she looks for great shots and gets them! And did I mention I have a 2 year old : )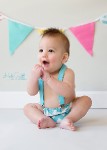 Elizabeth Greenberg Costa
What a great experience we had working with Kelly! She shot my 6 month old and the pictures turned out beyond any of my expectations!!! Thank you Kelly for the beautiful pictures!